NASEC Cyber Security Consultants
Recent Projects We've Completed
1. MEETING
Initial consultation introducing ourselves and gathering what your businesses goals are from a security standing.
2. PLANNING
Producing a plan of the services to meet those goals. This is reviewed by you so that you know what to expect.
3. EXECUTE
Carrying out the services presented to you, this is adjusted to your business needs to mitigate the risk to your customers.
4. DELIVERY
A detailed technical report and and executive summary are provided. Mitigation and hardening actions taken.
5. MONITORING
We continue to provide on-going monitoring that keeps you informed of the ever changing state of your online presence.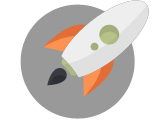 Security First Web Hosting
Ask us for our secure hosting environment